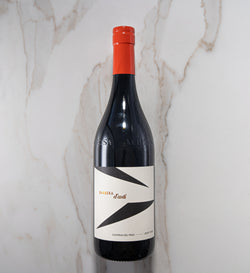 Cantino del Pino x Savio Barbera d'Asti
Four generations of the Vacca family have produced grapes at the vineyards clustered around Ovello hill, some of the oldest in Barbaresco. No chemical fertilization, pesticides nor herbicides are used.
Bright and juicy notes of cherry, plum, and blackberry with a tart cranberry finish. Pairs perfectly with porchetta, mushrooms, blue cheese.
Grape: Barbera
Region: Piemonte
Vintage: 2019
750 ml 
14.5 % alc / vol