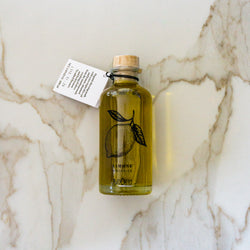 BioOrto Lemon Extra Virgin Olive Oil
This Olive Oil is obtained from fragrant Italian lemons that are pressed together with the characteristic Capitanata olive. The result is a fresh, light olive oil with a delicate aroma that lingers. 
This fresh olive oil is a delicious seasoning for salads, tartar, grilled fish, roasts and vegetables. 
200ml